Items We Take
The Junkluggers of Fairfield & Westchester Counties accepts almost everything!
Aside from hazardous materials, The Junkluggers of Fairfield & Westchester Counties can help with almost every junk removal project. Browse our complete list of acceptable junk, furniture, appliances, commercial items, and more, below! We offer free estimates throughout Darien, New Canaan, Rye, and the surrounding areas.
---
Household Items Removal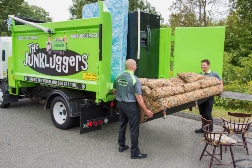 Furniture- Beds, couches, dressers, cabinets, bookcases, armoires, tables & chairs
Appliances- Refrigerators, freezers, TV's & E-waste recycling, washers & dryers
Mattresses
Carpets
Pianos
Household rubbish
Garage cleanouts
Attic & basement cleanouts
Full estate cleanouts
---
Office Items Removal
Desks & cubicles
Chairs & furniture
Filing cabinets
Countertops
Shelves & storage
Files & records
Computers & monitors
Printers & scanners
Copy & fax machines
Paper shredders
Projection equipment & TV's
---
Commercial Items Removal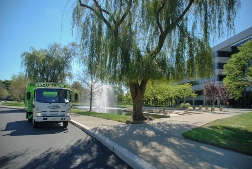 Foreclosure cleanouts
Property management companies- tenant cleanouts & more
Real estate firms - staging for buyers, help for sellers
Restoration & renovation projects- construction & masonry cleanouts
Retail spaces
Corporate office spaces
Banks & credit unions
---
Yard Waste & Debris Removal
Yard & leaf debris
Fences & decks
Tires
Stumps & logs
Gravel
Dirt & soil
Shingles & tiles
---
Free junk removal estimates in Darien, New Canaan, Rye, & nearby!
Wondering about a specific item you don't see on our list? We still probably take it. Feel free to get in touch with The Junkluggers of Fairfield & Westchester Counties about your particular items, and receive a free estimate for our sustainable junk removal services! We proudly remove household items, office items, yard debris, and commercial items from homes and businesses throughout Fairfield & Westchester Counties. Touch base today for more information!